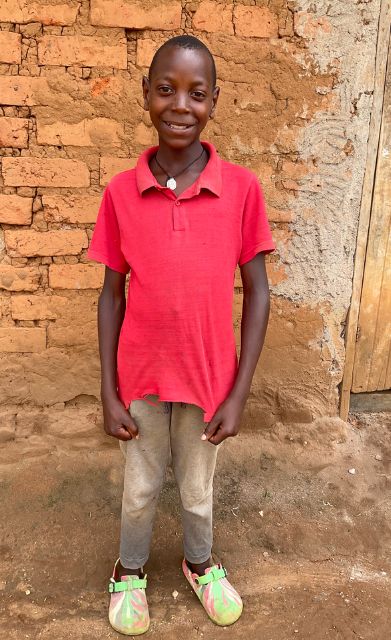 Student: Luyima Alex
Mother: Babirye Nayiga
Father: Mukibi Godfrey
MJS Grade: P2 (second grade)
Birth Date: April 10, 2014
Age: 8 years
Family Occupation: Peasant Farming (subsistence farming)
Alex comes from a family of ten members. According to the ongoing situation in Alex's family, it's like the father is failing to be meeting all the family's full responsibility due to the low income he achieves, and yet the family is growing too big.
Alex is planning to become an Electrical engineer, but according to his family's condition, he might fail to reach his future dream. Aiding Alex will help him to reach his dream thus obtaining a better future for himself and his family.