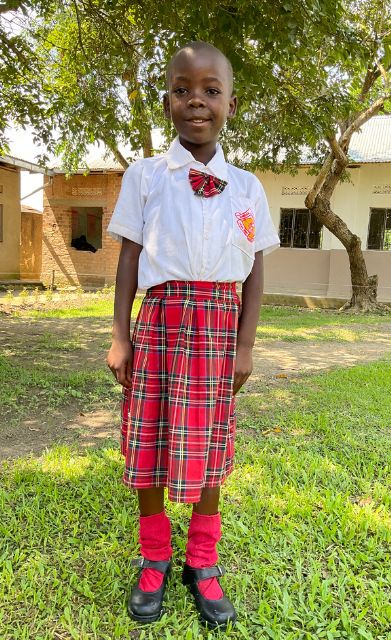 Student: Nakku Rahmah
Mother: Tatumah Nakaweesi
Father: Ssempala John
MJS Grade: TOP (Kindergarten)
Birth Date: April 4, 2016
Age: 6 years
Family Occupation: Peasant farmer (subsistence farmer)
Rahmah stays with her mother in a family of five family members, the father abandoned the family and now it's the mother who takes care of the family. Rahmah's mother is a peasant farmer, who shows greater responsibility to her children but unfortunately, her income cannot fully sustain her children in school. Rahmah's future will be bright if someone holds her hand. This young star wants to be a teacher by profession.